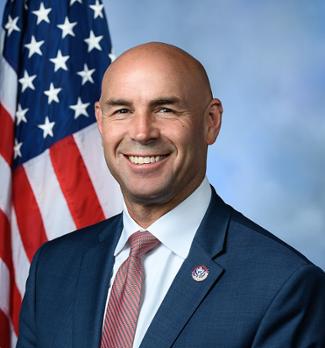 Congressman Jake Ellzey proudly serves the 6th Congressional District of Texas, encompassing all of Ellis, Navarro, Anderson, Hill, Cherokee, and parts of Tarrant, Dallas, Freestone, and Johnson counties.
During his first term in office, Jake committed himself to improving the quality and care we give those who have served in our nation's military. Through his work on the VA committee during the 117th Congress, he passed the VITAL Assessment Act and the Major Medical Facilities Authorization Act, helping to expand support for veterans in Texas and around the United States.
On January 7th, Jake was sworn into his second term in the House of Representatives. In the 118th Congress, he serves on the House Appropriations Committee, which is responsible for the allocation of taxpayer dollars. Jake was appointed to work on the Commerce, Justice, Science, and Related Agencies, Labor, Health and Human Services, Education, and Interior and Environment subcommittees which oversee six of the fifteen executive departments. Jake also serves on the House Committee for Small Business.
After graduating from the Naval Academy, Jake went on to serve his country for 20 years as a helicopter pilot and as a fighter pilot in F-14s and F/A-18s. He concluded his military service as the Air Boss on the U.S.S Ronald Reagan aircraft carrier. During his career, Jake was deployed nine times, with five combat tours, including a ground tour in support of SEAL Team 5 in Iraq.
After retiring from the military, Jake was a military contractor in Afghanistan, a small business owner, a commercial airline pilot, a Commissioner on the Texas Veterans Commission, and served as a Texas State Representative of the 10th district of Texas.
Jake was born in Perryton, Texas, and raised on the LZ family ranch. For over a decade, he and his wife, Shelby, have been raising their two children in Ellis County.